The Better Than Cash Alliance (BTCA) is a global partnership of governments, companies, and international organizations that accelerates the transition from cash to digital payments in order to reduce poverty and drive inclusive growth. Its principal sponsors include the United Nations and Bill and Melinda Gates Foundation, among others. Within the past year, the initiative has started to gain substantial momentum. In March, GAP Inc. announced it had completed digitalization of payrolls at all 800 of its Tier 1 apparel manufacturing suppliers.
BTCA has garnered so much support precisely because it is one of those incredibly rare win-win-win initiatives. It saves on payroll costs for suppliers. It creates new opportunities for the financial sector in terms of growth and inclusion. It guarantees traceability and transparency, eliminating a host of opportunities for corruption and ensuring that governments apply appropriate taxation. But, most importantly, it empowers women. They, who make up 80% of the garment assembly workforce, now get not only access to financial services, but also greater control over the spending of their wages. This has been proven to result in increased spending on education, childcare, nutrition, and healthcare. In other words, all parties benefit!
BTCA is also a game-changer for tip4good. BTCA's digital payrolls provide the missing link in our equation for transferring extra income from consumers to garment workers. We can now send gratuity funds to the workers directly by simply piggybacking on the new payroll infrastructure, utilizing the workers' digital payment accounts. This gives us flawless transparency and traceability and guarantees that there will be no misappropriation of funds.  Every worker will receive her share of the gratuity directly on her phone's digital wallet or debit card. Auditing and scaling the process is simplified by orders of magnitude, reducing our costs and permitting us—or anyone else—to verify that the correct funds were indeed received by the respective workers.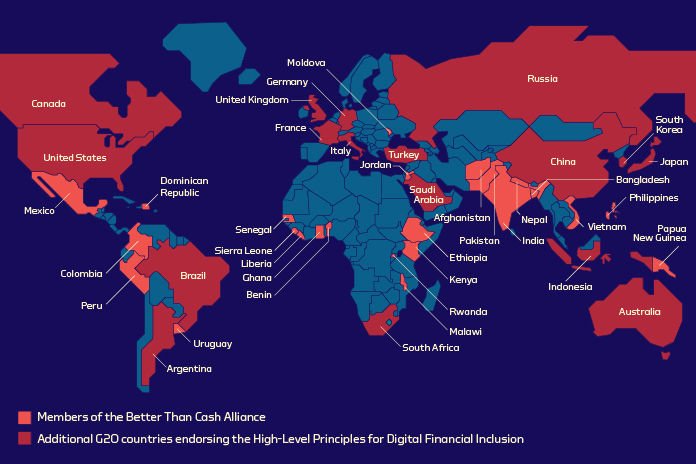 This end-to-end digital circuit also happens to be perfect for utilization with blockchain. This will be possible once the use of cryptocurrencies like Bitcoin and Ethereum becomes more generalized, both as a mobile payments medium in developed countries as well as a spending medium in recipient countries.
We are blessed and excited that our trajectory has now synergized with BTCA! This finally allows us the end-to-end traceability we needed and gives our users full confidence in our work and the reliability of our platform!
tip4good is a startup in disruptive innovation blending state of the art mobile payments technology and generosity to permit consumers to thank the factory workers who made their garment by paying them a gratuity.  Please help us continue to grow! Just join our leads list to support our pilot program:  www.tip4good.org
Humanity deserves the opportunity to make this work.
tip4good!